Chaque semaine, Madonna Art Vision vous propose un point sur l'actualité Madonna sous le nom "The Eye on the news". Voici l'actualité pour la semaine du 22 au 28 septembre 2012.
September 26th - MDNA on the American's Charts
L'album MDNA fait un retour remarqué dans les charts américains. Pour cette semaine, il se classe 94ème dans le Billboard 200. C'est plus 34 places en seulement sept jours. L'album a aussi été certifié disque d'or, toujours aux États-Unis avec plus de 500.000 exemplaires vendus.
September 25 th - Madonna's Speech Obama - Washington
Madonna à Wahingtion, avait déclaré de façon ironique qu'Obama était un musulman. Elle tient aujourd'hui à clarifier la situation puisque les médias s'emballent.
"J'étais ironique sur scène ! Je sais bien qu'Obama n'est pas musulman bien que beaucoup de gens dans notre pays croient qu'il est. Et en quoi ce serait un problème , Ce que j'essayais de faire passer comme message, c'est qu'un homme bien est un homme bie, peut importe celui qu'il prie. Je me moque de la religion d'Obama et çà devrait être le cas de tous les américains!".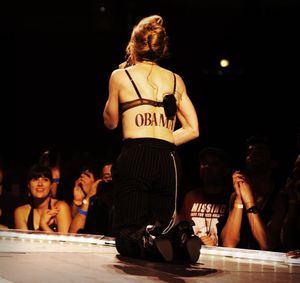 September 24 th - Madonna's Fashion Evolution: 50 Iconic Looks by Billboard
From her jaw-dropping Jean-Paul Gaultier corsets to her elegant Dolce & Gabbana gowns, rediscover why the Queen of Pop is also a queen of fashion.
No pop diva has reinvented her fashion image with the consistency and creativity of Madonna. Madge emerged on the scene in the early '80s as a street-smart "Boy Toy" and, over the course of her 30-year career, evolved into a fashion-forward icon whose sense of style became as influential as her chart-topping tunes. In celebration of Madonna's new album 'MDNA,' we present 50 of her most unforgettable outfits, from jaw-dropping Jean-Paul Gaultier corsets to elegant Dolce & Gabbana gowns.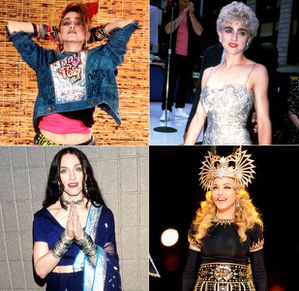 More pictures on Billboard.com.
Septembre 23 & 24th - MDNA Tour, Washingtion DC
Madonna a enflammé Washington avec un show énorme ! Elle a chanté "Holiday" mais aussi "Love Spent" comme à Chicago. Un fan a eu le privilège d'écrire dans son dos le mot "Sexy".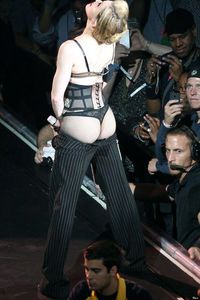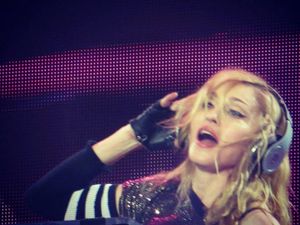 "W/.E." by Madonna, Blue-Ray/DVD pour la France
N'oubliez pas "W./E." sort en Blue-Ray/DVD le 02 octobre pour la France. Pré-commandez le sur Amazon.fr.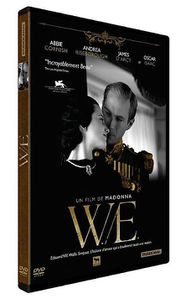 À lire ou relire,
- L'exposition "New Madonna Exhibit" à Mexico par Richard Corman: "Elle a été (Madonna), et encore à ce jour, originale"
Et n'oubliez pas de participer notre concours,
- Madonna, Everybody Re-Invention Project