Madonna Art Vision proposes you an update on Madonna's news, once a week. Here is the news from 18th to 30th April 2013.
Don't forget to read/to look...
- New Madonna's Outtakes Fifteenth Part
- Madonna at the Kabbalah Center, New-York: 27 April 2013 - Pictures
- Madonna to exhibit iconic outfits/Pop-up Exhibition at Macy's: Pictures and Video
- News of Secret Project by Madonna and Steven Klein
- Madonna UTGP 2013 (Uniqlo) Graphic Short Sleeve T-Shirt Winners
- In 1994, Madonna was a poet with "If you forget me" by Pablo Neruda (The Postman Soundtrack)
- Madonna 2ème du Top10 des tournées les plus lucratives en France, en 2012
Madonna on Instagram, new pictures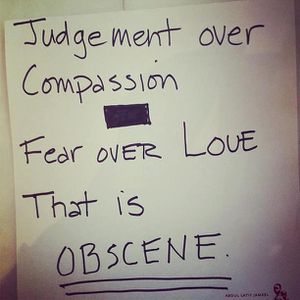 Madonna gets 3 nominations at The 2013 Billboard Music Awards
Madonna received 3 nominations at the 2013 Billboard Music Awards, which will air live on Sunday, May 19th 2013 beginning at 8/7c on ABC from the MGM Grand Garden Arena in Las Vegas.
Madonna is nominated in the category "Top Touring Artist", together with Coldplay, Lady Gaga, Bruce Springsteen and Roger Waters. In the category "Top Dance Artist", Madonna competes against David Guetta, Calvin Harris, Skrillex and Swedish House Mafia. "MDNA" is nominated for "Top Dance Album", against Nothing But The Beat (David Guetta), Deadmau5, Sorry For Party Rocking (LMFAO) and Bangarang (Skrillex).
The Billboard Music Awards finalists were based on key fan interactions with music, including album and digital singles sales, radio airplay, touring, streaming and social interactions on Facebook, Twitter, YouTube, VEVO, Spotify and other popular online destinations for music.
Madonna at the Met Gala 2013
According to fashion journalist Jim Shi, Madonna will be attenting the Met Gala on 2013 May 6th.
Madonna is the 11th of Best Sellers Artists in France
For the first time in France, a complete overview of the best artists record sellers was published byInforDisc. Madonna is 11th place of the best artists sellers in France since the beginning of her career.
Sale in France...
#Albums - 10,402,633
#Singles - 7,919,831
#Total: 18,322,464
Madonna ranked 14th of "The Artists (CD Album)"...
#Madonna was No. 1 for 37 weeks
#Madonna has spent 361 weeks in the Top 10
#Madonna ranked 890 weeks since the beginning of her career in French Charts.
MDNA Tour Backdrop Gang Bang: Video
Watch now "Gang Bang Backdrop" broadcast on MDNA Tour ! Madonna has delivered a fucking performance about this MDNA track...
This backdrop was produced by Moment Factory !
Elton John on Madonna Feud : "She accepted my apology"
A few months ago, Elton John criticized Madonna everywhere. But today it is all finished! She forgave him ! Elton John and his husband, David Furnish were interviewed by Extra TV. The couple bought her dinner and apologized profusely over the negative comments that were made.
Elton said...
"We were in a restaurant in France in the summertime. Seh came in, and I sent over a note. She was very gracious. I apologized profusely because what I said should never have appeared in public. She accepted our apology, and then we bought her dinner. That's over and done with".
"She was fantastic. She was just like, 'Okay, let's get a move on".
And David Furnish said...
"We don't believe in putting negativity out in the world, both of us were embarrassed when all that stuff came out".
Mario Testino: "Madonna was my lucky break"
Mario Testino (fashion photographer) said to the Wall Street Journal...
"I've had a few lucky breaks. One of them was Madonna asking me to photograph her for Versace.... She spoke with a hairdresser who I work with a lot, called Orlando Pita, and asked him if he could introduce us. We spoke on the phone and she arrived to see me at the Chateau Marmont driving herself in a convertible car. I was so shocked when I saw her. I imagined her arriving with security."
Madonna Uncut - Rare Un-broadcast 2005 UK TV Interview
Discover rare Madonna's Interview....