Chaque semaine, Madonna Art Vision vous propose un point sur l'actualité Madonna, sous le nom de "The Eye on the news". Voici l'actu pour la semaine du 23 au 30 novembre 2012.
N'oubliez pas de lire,
- Madonna's Exhibition: "Like A Prayer" by Luis Javier Restrepo (Medellin, Colombia)
- Madonna already prepares her next album (Interview for BASTA!)
- Exclusive "Sleeve Face" Contest by Madonna - The 10 Winners
- The new double issue of Spotlight Magazine # 51 & 52 will be available on Friday 30 November 2012
30th November - Madonna aperçue au Brésil
Madonna est arrivée avec son boyfriend et ses enfants à Rio de Janeiro. Ils ont été photographiés à la descente de l'avion. La Reina del Pop doit se produire sur scène, dans le cadre de la tournée MDNA Tour.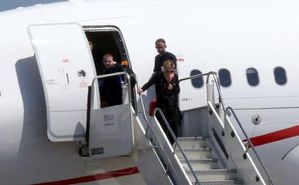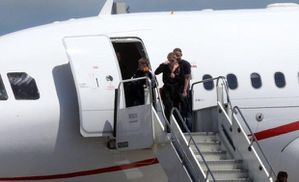 28 & 29th November - MDNA Tour, Medellin
Sur l'interprétation de "Gang Bang" Madonna été blessée au niveau de l'arcade sourcillière par le danseur Okur.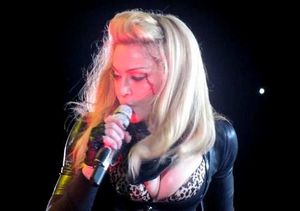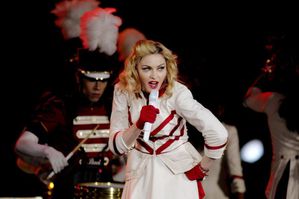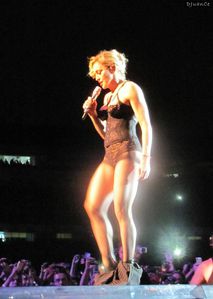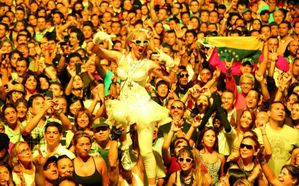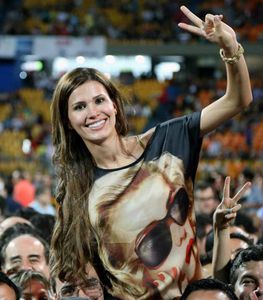 28th Novemner - Hot Tours: Madonna Enjoys Fifth No. 1 Since Launch Of MDNA Tour
Madonna est pour la cinquième fois en tête des meilleurs tournées de l'année avec le MDNA Tour, pour le "Hot Tours" par Billboard.
Madonna claims the No. 1 ranking on the weekly tally of Hot Tours for the fifth time since the launch of her blockbuster MDNA Tour that has been playing concert venues in Europe and North America since the end of May.
Ticket revenue reported during the past week surpasses the $60 million mark from performances that occurred during October and November in 18 U.S. cities. With two-show runs at venues in Seattle, San Jose, Los Angeles, Las Vegas, Houston, St. Paul and New York City, the overall attendance count from six weeks of concerts totals 336,386.
With $233 million already logged from 74 shows and a string of stadium performances scheduled in South American cities through December 22, the MDNA Tour is on track to potentially rank among the 10 top-grossing tours of all time. Madonna's top-grossing tour so far is Sticky & Sweet Tour (2008-2009) that generated more than $407 million in ticket sales and ranks fourth all-time on the Boxscore tally.
Ses scores...
# Total Gross: $60,590,435
# Show Dates: From October 2 to Novembre 17
# Total Attendance (Capacity): 336,386 (336,386)
24 & 25th November - MDNA Tour, Mexico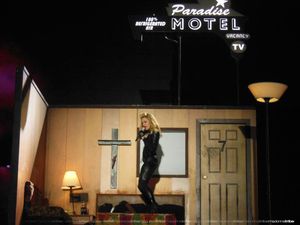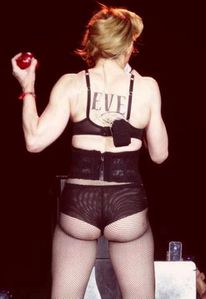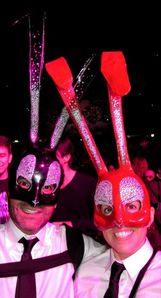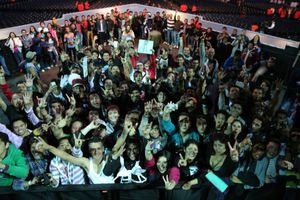 25th November - Truth or Dare Naked at San Francisco Macy's
Le Macy's de San Francisco a mis en vente le nouveau parfum pour femme de Madonna, Truth or Dare Naked !