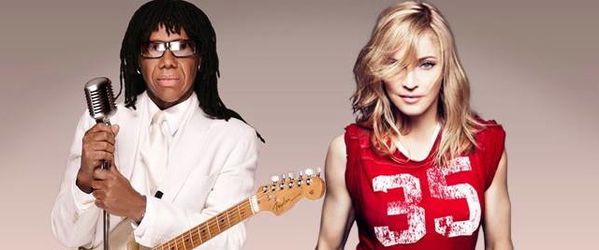 The legendary Nile Rodgers, answering the Holy Graal of questions for any Madonna fan, and that Billboard's Keith Caulfield had the chance to finally ask during Nile's recent Google+ Hangout.
He said...
"I don't have any unreleased Madonna material because Madonna knew exactly what her album was going to be when we did Like a Virgin. The only song that I had any input of bringing into the mix was a cover of Rolls Royce's ballad Love Don't Live Here Any More. That was a final last-minute decision.
He also added: "The way I make records, believe it or not, there are not many outtakes in my world. As Madonna would say, 'Time is money and the money is mine'. The tape cost money and things like that, so when we were making records we had to be very budget-conscious. The great thing about Chic is that we do it very efficient. Both money and groove-conscious."