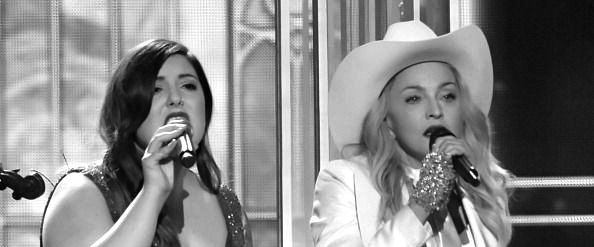 Mary Lambert talks about Madonna with Queerty. She has peformed with the Queen at the 56th Grammy Awards.
Queerty - At the Grammys you got to perform the "Same Love" chorus as a duet with Madonna. Was she already familiar with you and the song?
Mary Lambert: Yeah, which was crazy. She knew the song.
I'm still processing what that means. That's my life now.
Queerty - Did you two chat?
Mary Lambert: Yeah, totally. We had two days of rehearsals together. I consider her a friend now. I was very emotional, not just from the song but from the fact that people were getting married during the song and Madonna was singing my lyrics.
There was a moment when I was crying and she wiped my tears away. She's wonderful.