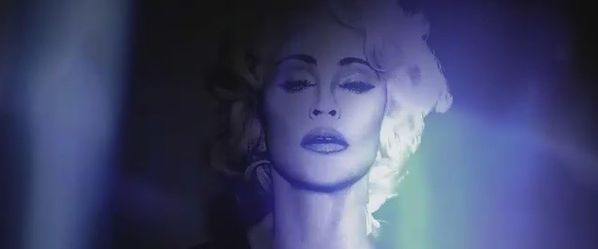 Madonna fans can expect to hear some new tunes in the future from the music icon with plans for a new album — but she's keeping a tight lid on the details at the grand opening of the Hard Candy Fitness Center in Toronto.
Madonna: "Dance has always been a big part of my shows, my work… I started out as a dancer. So I can't imagine not having movement, dance and fitness being part of my work. It's just all interconnected. When I do shows, they're very physical, sometimes not just dancing… jumping rope, slacklining, roller skating, whatever."
Are there any Canadian artists on your playlist?
Madonna: "Drake, Michael Bublé."
Any collaboration with Drake in the future?
Madonna: "If he'll have me."
What about a new album? Any plans for that in the works?
Madonna: "Yes, plans are in the works already. Don't ask me with who. It's a secret. Top secret!"
Source: Toronto Star