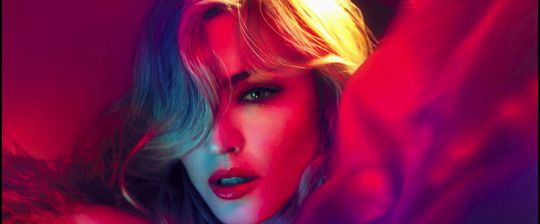 Updating 3 - Madonna's Grammy rehearsals to take place tonight
Madonna will rehearse her Grammys performance tonight, according to this article on Billboard.com outlining the work behind the scenes, technical tidbits and more about the preparations for tonight's Award show.
"The rehearsals will continue through Saturday night with the arrival of Madonna and, if time allows, Jay Z and Beyonce, who are not expected until late Saturday night. They might be rehearsing the morning of the show."
Check out more on Billboard.com!
---
Updating 2 - Grammy Awards press release!
The Queen of Pop, seven-time winner Madonna has been officially confirmed as a performer for the 56th Grammy Awards. The 56th Annual Grammy Awards are produced by AEG Ehrlich Ventures for The Recording Academy. Ken Ehrlich is executive producer, Louis J. Horvitz is director, and David Wild and Ehrlich are the writers.
Music's Biggest Night will take place live on Sunday, January 26, 2014, at Staples Center in Los Angeles and will be broadcast in high-definition TV and 5.1 surround sound on the CBS Television Network from 8–11:30 p.m. (ET/PT). The telecast also will be supported on radio worldwide via WestwoodOne, and covered online at Grammy.com and CBS.com.
---
Updating - It's official! Madonna will perfom at 56th Annual Grammy Awards!
Madonna on Instagram -
It's official! I'm off my crutches and I'm looking for the perfect pair of heels to wear to the Grammys... #instagrammy
Access Hollywood on Instagram -
Grammys seating chart revealed: We'd love to hear the conversation between @katyperry and @madonna! #grammys #grammyseatingchart #katyperry #madonna #divas
---
Madonna and Beyonce appear to have their eyes locked on the Grammy stage, the Los Angeles Times reports, citing " two sources with knowledge of the plans".
The two superstars are expected to be among the big surprise moments during next week's ceremony.
Late last year Beyonce pulled off one of the best-kept secrets in recent music history when she stealthily released her self-titled album without as much as a hint.
The Grammys is where Beyonce will make her first televised performance in support of her new album - which shattered iTunes records upon its release in December - according to a source with knowledge of the matter, while Madonna is expected to pop up and lend guest vocals during a performance from one of the night's nominees, an additional source confirmed.
The 56th Annual Grammy Awards will be held on January 26, 2014, at the Staples Center in Los Angeles.
Thanks to Madonnatribe!