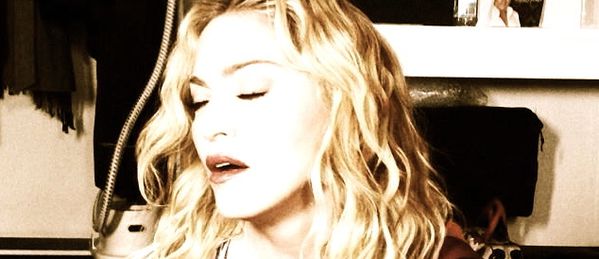 Madonna according interview to ET Canada. Roz Weston met up with Madonna at the grand opening of Hard Candy Fitness Toronto and she didn't hold back. The fitness buff gave our senior entertainment reporter a diagnostics test and, well, she thinks he has some work to do.
On her sport...
"You need to work out! I'm not into big bulky muscles, but a little more definition would be good."
"I like a lean, mean, fighting machine!"
"Sneakers don't look good with a skirt, so I'm suffering right now."
On her body image...
"I have a love/hate relationship with my body. Some days I'm happy with it and other days… I wasn't born with Gisele Bundchen's body unfortunately, so you got to work for it – but it's okay.
On Madonna's iPod playlist...
"I don't work out to my music – I hate my music!" she says. I mean, I'm sick of it."
"I love my music, but I'm just kind of sick of it. I like to hear other people's music when I work out."