Eighth creation about Art Exibition
"In Maison Close" with Madonna
"The Spiritual Beauty"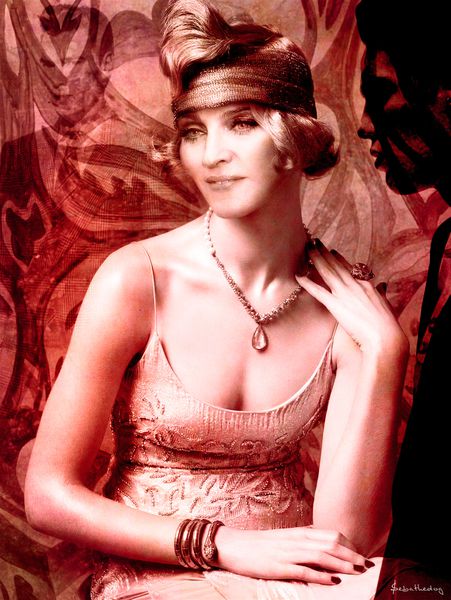 Cliquez sur la création
Enlarge the creation
Histoire
Madonna posant pour un peintre français à la fin du XIXème siècle, sous le règne de Napoléon Ier. Elle arbore "Le turban de Versailles", surnom donné par Louis XIV à cette coiffe venue de Perse à partir de l'Antiquité. Madonna représente en ce début du XIXème siècle une femme à la fois moderne et ancrée dans l'élégance spirituelle, tenant la "Maison Close" la plus connue et la plus réputée de l'Empire.
History
Madonna was being posed for a French painter at the end of the XIXth century, under Napoleon Ier's reign. She raises " The turban of Versailles ", nickname was given by Louis XIV to this headgear come from Persia from the Antique. Madonna represents at this beginning of the XIXth century a woman at the same time modern and anchored in the spiritual elegance holding the most known and the most renowned "Maison Close" of the Empire.